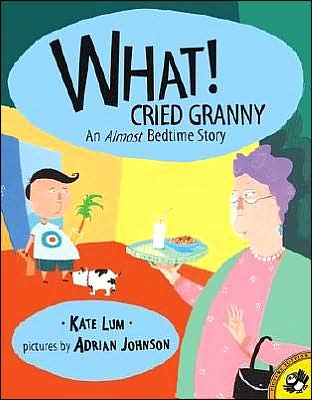 by Kate Lum

illustrated by Adrian Johnson
This book is just silly and fun.  The great thing is that it would definitely apply to any parents and especially to any grandparents who have ever had to go to great efforts to put the little one to bed.
Inside the book, we follow Granny and Patrick through the adventures Granny endures (all the while still wearing a pearl necklace and a little black purse) in order to get everything ready for little Patrick to go to sleep.  
You
must
 use Granny and Patrick voices (especially when Granny says, "WHAAAAAAT?"), and you
must
 find the little dog on every page.