Sure, we've probably all read this book, but I love it.  I used to love it because I believed it taught about the importance of being environmentally responsible.  If we keep taking from the environment, all that we're eventually left with is a stump.  
Now that I'm a mother, it offers me a whole new story, one that makes me cry through -pretty much- the whole book as I read it to my kids.  Just enjoy letting your kids see that books are meant to evoke emotion.  It isn't a good book unless it makes you feel something.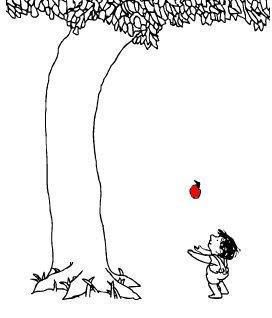 Want to buy it? 
 Support your school through Scholastic.  Your classroom can get free books when you buy through Scholastic.  The Giving Tree is available in hardcover this month for only $14.00.