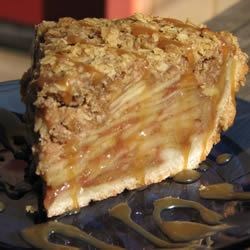 I don't know about you but I consciously decide before hand what dessert I will eat from the wide array that is usually available and save room for it during the Thanksgiving Feast. My favorite is apple pie. I love it when the apples are tart and still have a slight, teeny bit of crunch to them. And it must, must, must be
Dutch Apple
Pie
with the streusel topping. My next favorite it pumpkin pie- but I have to be in the right mood for it maybe sometimes its just too runny for me. But,
Pumpkin Cheesecake
, I am always in the mood for. As if the kids have not had enough treats the
Aut-yum Leaves
are cute and "little-fist" sized just for them- but not too sugary and gooey for the adults to enjoy too.
Happy Thanksgiving Citrus readers!!!!!